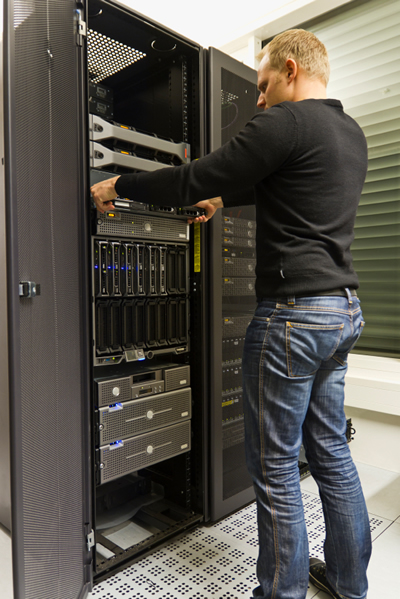 Navori Hosting Services
Self-Hosted or Hosted Services
The majority of our customers in Australia successfully host their own server and manager their own digital signage system.
When our customers prefer not to have an on-premise server, Command provides a server hosting service.
Self-Hosted System
Navori is easy to install, easy to use and easy to maintain.
Navori installs on Windows servers for small business environments, large business, all the way to a government or enterprise system installation integrating perfectly with products such as Windows 2008, IIS and SQL.
Command Hosted System
Command provides a hosting service for our customer servers.
This gives our customers full control over their own server including full management rights for user access controls.
This service is provided to customers where the installation of a system that accesses data out of their own network requires a separate network to their own corporate network.
The hosting service gives our customers full control of their server with the peace of mind that the system is in a stable and secure environment.
Navori QL Video Overviews
Navori QL Digital Signage Software Overview - Select here.
Navori QL Manager Overview - Select here.
Navori QL Player Overview - Select here.
Download Navori QL Manager Brochure
Download Navori QL Player Brochure
Download Navori QL Player Modules Brochure
Navori Trial
Navori markets its software in two ways: Self hosted licenses that you purchase and own or software-as-a-service (SAAS).
Navori provides a 10 day trial using their SAAS service. This will let you fully experience the Navori software with a minimal amount of installation and configuration.
Should you require a self-hosted trial version to test Navori QL Server on your own equipment, or require further information, please contact us on 1300 780 204 or through our enquiry form.
Contact Command for your local reseller details today.