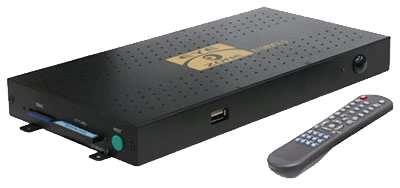 Media Players
Eyezone Digital Signage Media Players
Affordable, entry level Digital Signage Solution
High quality playback
Solid State Design
Playback pictures and movies in High Definition
Easy to use interface
Create playlists
Schedule playback
Network ready & scalable.
Remote Management, Multiple Display Zones, Scrolling Ticker, Interactive Buttons and 3G Modules some of the many available options.
Applications
Connects to almost any display device, Eyzone Media Players are perfect for Digital Signage, Kiosks, Retail, Internal Communications, Menu Boards, Customer Information, Information Services, Exhibitions and Marketing and are portable enough to use for Presentations.
Need more information?
For any questions about how a Command Digital Signage System would be suitable for your business or to arrange a time for an on-site or on-line demonstration, please contact us on 1300 780 204 or through our enquiry form.
Command products and solutions are also available through your local AV and IT professionals.
High Definition
Standard Definition
Comparison Chart
Gallery