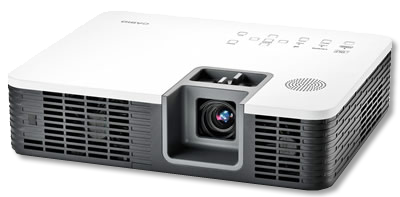 Professional Projectors
Our range of DLP and Laser Projectors are ideal for Digital Signage.
Casio
The new Casio projector includes a new Hypbrid technology providing a lamp life of 20,000 hours, up to 10x longer lamp than any other projector. Select for more information
BenQ
BenQ have a range of high brightness cost effective DLP projectors.. Select for more information
Mitsubishi
A leader in the Australian projector market, Mitsubishi Electric features one of the largest ranges of projectors available from any supplier. Select for more information
Need more information?
For any questions about how a Command Digital Signage System would be suitable for your business or to arrange a time for an on-site or on-line demonstration, please contact us on 1300 780 204 or through our enquiry form.
Command products and solutions are also available through your local AV and IT professionals.