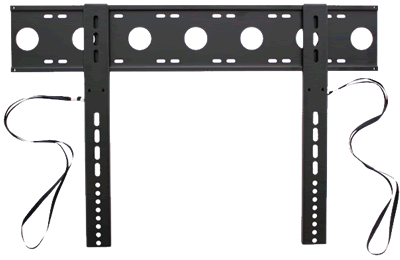 Screen Mounts
WALL, FLOOR & CEILING MOUNTS

Command supplies a range of screen mounts suitable for all applications.
Our range includes:
WALL MOUNTS
Wall Mounts for LCD, Plasma and LED Displays. Basic, lockable and heavy-duty double lock mounting systems are available.
Wall mounts include Cantilever Mounts for when a screen is to be mounted on an angle.
FLOOR MOUNTS AND STANDS
The floor mounts can be either a bolt-down mount or portable stands. Special designs can be fabricated to suit your requirements.
CEILING MOUNTS
The ceiling mounts are available with post lengths of up to 3 metres.
U.S. BROWN BEAR MOUNTS
Command is the distributor of the U.S. Brown Bear range of flat panel mounting solutions.
The range includes products for wall, desktop, ceiling mounts and stands. The desktop mounts are available for single screens or multiple screen configurations.
U.S. Brown Bear mounts are available for screen sizes from 13" up to 63".
Call us today for a U.S. Brown Bear price list and catalogue.
Need more information?
For any questions about how a Command Digital Signage System would be suitable for your business or to arrange a time for an on-site or on-line demonstration, please contact us on 1300 780 204 or through our enquiry form.
Command products and solutions are also available through your local AV and IT professionals.