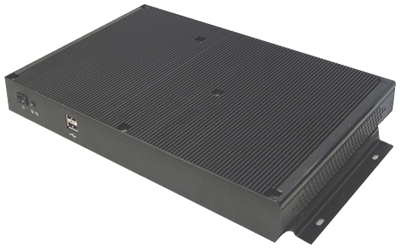 Digital Signage & Kiosk Computers
Performance & Reliability
Command provides a range of high performance computers suitable for digital signage.
These include fan, fanless, industrial, solid state, single output and multiple output computers suitable for all types of digital signage and kiosk installations.
The computers are suitable for rackmount, wall mount, desktop and enclosure installation.
Our mini computers are suitable for installing behind screens plus we have models suitable for installing inside your LCD displays.
Operating System
Our computers will work with Windows or Linux operating systems including Windows Embedded systems.
Navori Pre-Loaded
Ask about our computer with Navori pre-loaded.
The Navori player software is pre-loaded on specific models, allowing for rapid deployment of your systems.
The options include single output, multiple output and slot-in computers.
Command Quick Links
Intel Computers Select Here
Wincomm Computers Select Here
Habey Computers Select Here
Nexcom Computers Select Here
Need more information?
For any questions about how a Command Digital Signage System would be suitable for your business or to arrange a time for an on-site or on-line demonstration, please contact us on 1300 780 204 or through our enquiry form.
Command products and solutions are also available through your local AV and IT professionals.